Maryland Pest Control Reviews
---
Read our reviews and see what customers have to say about us. Then pick up the phone and call us so we can help solve your pest problem!
Columbia Pest Control & Extermination
Read Our Pest Control Reviews in Columbia
Triangle Pest Services provides pest control in Columbia and the surrounding areas. We take pride in providing exceptional customer service, and take to heart the feedback we hear from each and every one of our customers. Below you'll find our reviews, testimonials, and feedback from the home owners and businesses in Columbia we've serviced. If you need a Columbia exterminator, contact us today!
Customer service was excellent. The young man who came out to look at the problem was so sweet and knowledgeable. I was well informed of everything they were going to do and they did a great job.
Bernadette D.
September 26th, 2018
I am rating their work quality a 4 as they have not done the treatment to my home yet. But, I can say, that from Casey who was in the office, to Andrew, who came out and did the inspection, their customer service is second to none. I was very impressed with their friendliness, knowledge and professionalism from the the first phone contact. This family owned and run business seems to pride themselves on attention to detail and making the customer feel confident in securing them for their services. So far, I am very impressed with this company.
Shari B.
September 24th, 2018
Customer service and communication far exceeded my expectations.
Sharon M.
September 21st, 2018
Prompt, great customer service, explained all options available, was very reasonable
Eleonora M.
June 6th, 2018
Very professional service.
They were able to get an inspection done at my future home with very little notice. They were flexible with their schedule and very thorough with the inspection. They also completed the report and had it returned to me and my realtor promptly. I would be happy to give this company my recommendation.
One or more rats began nesting in our bedroom wall after chewing through commodities in our basement while we were on vacation. They eliminated the rodents and decontaminated our attic blowing in new insulation. The only difficulty was in determining the products they used in their service. It was expensive, but necessary, and professionally handled.
Oswald H.
April 27th, 2018
I had a mouse problem, a big mouse problem. They came in and replaced all the contaminated insulation in the house, disinfected all areas, reinsulated and set up traps. It was expensive but I am now mouse free yeah!!!! They were very professional and experienced. Upon completion of the job, you would have never known they were here. They were extremely careful with my house and belonging. Great job!
I live out of State and leasing my town home in Maryland. It was my first time hiring a pest control service hence I was very apprehensive. Tony was very helpful in explaining what could be done but that he needed to do an inspection of the home, an appointment was given for the same day. Tony called me after the inspection and explained in details what could be done, made it very easy to set up the payment arrangement and service started. My tenant was very impressed with his professionalism and knowledge as well
Marta M.
October 17th, 2016
Great Company
Frederick D.
September 13th, 2016
I have lived in my home over 30+ years and only since the county began digging up the wooded area behind my home did we begin to see mice in our home. The service was quick and customer service was excellent.
Linda A.
September 12th, 2016
The fact that the technician gave me some great tips on how to keep from attracting pest in my home was awesome. I really appreciated his help.
Mark F.
November 29th, 2015
Our Service Area
Carroll County

Eldersburg
Hampstead
Manchester
Mount Airy
New Windsor
Ridgeville
Sykesville
Taneytown
Union Bridge
Westminster

Frederick County

Adamstown
Ballenger Creek
Bartonsville
Braddock Heights
Brunswick
Buckeystown
Burkittsville
Clover Hill
Discovery
Emmitsburg
Frederick
Jefferson
Libertytown
Linganore
Middletown
Monrovia
Myersville
New Market
Point of Rocks
Rosemont
Sabillasville
Spring Garden Estates
Spring Ridge
Thurmont
Urbana
Walkersville
Woodsboro

Howard County

Columbia
Elkridge
Ellicott City
Fulton
Highland
Ilchester
North Laurel
Savage
Scaggsville

Montgomery County

Ashton
Aspen Hill
Barnesville
Bethesda
Broadwood Manor
Brookeville
Brookmont
Burtonsville
Cabin John
Carroll Manor
Chevy Chase
Chevy Chase Section 4
Chevy Chase Section Five
Chevy Chase Section Three
Chevy Chase View
Chevy Chase Village
Clarksburg
Cloverly
Colesville
Croydon Park
Damascus
Darnestown
Deer Park
Derwood
Fairland
Falls Orchard
Forest Glen
Four Corners
Friendship Heights
Friendship Village
Gaithersburg
Garrett Park
Germantown
Glen Echo
Glenmont
Glenora Hills
Hillandale
Hungerford Towne
Kemp Mill
Kensington
Layhill
Laytonsville
Martins Additions
Montgomery Village
North Bethesda
North Chevy Chase
North Kensington
North Potomac
Olney
Poolesville
Potomac
Potomac Woods
Redland
Rockcrest
Rockland
Rockville
Rollins Park
Rossmoor
Sandy Spring
Silver Rock
Silver Spring
Somerset
South Kensington
Spencerville
Takoma Park
Travilah
Twin Brook
Twin Brook Forest
Washington Grove
West End Park
Westmore
Wheaton
White Oak
Woodley Gardens

Washington County

Antietam
Bagtown
Bakersville
Beaver Creek
Big Pool
Big Spring
Boonsboro
Breathedsville
Brownsville
Cavetown
Cearfoss
Charlton
Chewsville
Clear Spring
Dargan
Downsville
Edgemont
Ernstville
Fairplay
Fairview
Funkstown
Gapland
Garretts Mill
Greensburg
Hagerstown
Halfway
Hancock
Indian Springs
Jugtown
Keedysville
Leitersburg
Mapleville
Maugansville
Mercersville
Mount Aetna
Mount Briar
Mount Lena
Pecktonville
Pinesburg
Pondsville
Reid
Ringgold
Robinwood
Rohrersville
San Mar
Sandy Hook
Sharpsburg
Smithsburg
Saint James
Tilghmanton
Williamsport
Yarrowsburg

Surrounding Areas
Our Guarantee
---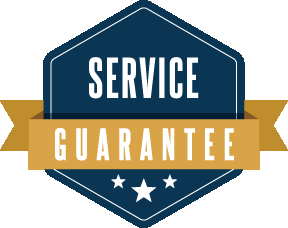 Triangle Pest Services guarantees its treatment plan. If for whatever reason you have any new pest problems or other covered pests, we will treat at your convenience and at no additional cost to you.

The barriers we put in place to protect your home and family against pests will naturally break down over time. This is why over the course of the year we will regularly reapply treatments as well as re-inspect for new conditions, avenues and sources of pests to ensure your home is protected. For more details on our treatment schedule read our Home Protection Plan page.

Your home is your largest investment.
Let Triangle Pest Services protect it against pests!



COUPON $30 Off
Get COUPON $30 OFF Annual Pest Control Service With This Internet-Only Offer