Maryland Pest Control Reviews
---
Read our reviews and see what customers have to say about us. Then pick up the phone and call us so we can help solve your pest problem!
Bethesda Pest Control & Extermination
Read Our Pest Control Reviews in Bethesda
Triangle Pest Services provides pest control in Bethesda and the surrounding areas. We take pride in providing exceptional customer service, and take to heart the feedback we hear from each and every one of our customers. Below you'll find our reviews, testimonials, and feedback from the home owners and businesses in Bethesda we've serviced. If you need a Bethesda exterminator, contact us today!
very helpful and prompt on service. I would recommend and use them again.
Kathy A.
September 5th, 2018
The sales person was very professional and covered all services they were to provide fully. The technician was very courteous and the service was professionally done
The owner and Mark are amazing. Great customer service.
Marquita S.
July 18th, 2018
Extremely polite and prompt
Not sure how long I should wait before I don't see any pests anymore. It's been a week and I still see one of the pests. I haven't seen any ants or bees but that could be because it was raining.
The rep that came to the house was friendly and professional and the tech was friendly and thorough.
Prompt service. Very good explanation of service.
Richard F.
March 4th, 2017
Reliable, professional, did the job. I would hire again.
Carolyn O.
January 27th, 2017
Tony, the inspector, knows a lot about pests and their habits. He noticed a termite colony that was just forming while looking around for rodent entry points. we agreed on a plan of action and price and his tech was out a couple of days later to control for termites and rodents. they were out of spray foam and didn't plug up all of the entry points for rodents but were otehrwise really good.
Matteo D.
November 15th, 2016
I was very satisfied with everything
Anna M.
November 9th, 2016
They came the same day I called and the treatments and traps applied the following two days, even though they had to juggle schedules. I have confidence they will help me rid my home of rats.
Very professional. Quickly responded to our service call and haven't seen a pest since. Keep up the good work!
Our Service Area
Carroll County

Eldersburg
Hampstead
Manchester
Mount Airy
New Windsor
Ridgeville
Sykesville
Taneytown
Union Bridge
Westminster

Frederick County

Adamstown
Ballenger Creek
Bartonsville
Braddock Heights
Brunswick
Buckeystown
Burkittsville
Clover Hill
Discovery
Emmitsburg
Frederick
Jefferson
Libertytown
Linganore
Middletown
Monrovia
Myersville
New Market
Point of Rocks
Rosemont
Sabillasville
Spring Garden Estates
Spring Ridge
Thurmont
Urbana
Walkersville
Woodsboro

Howard County

Columbia
Elkridge
Ellicott City
Fulton
Highland
Ilchester
North Laurel
Savage
Scaggsville

Montgomery County

Ashton
Aspen Hill
Barnesville
Bethesda
Broadwood Manor
Brookeville
Brookmont
Burtonsville
Cabin John
Carroll Manor
Chevy Chase
Chevy Chase Section 4
Chevy Chase Section Five
Chevy Chase Section Three
Chevy Chase View
Chevy Chase Village
Clarksburg
Cloverly
Colesville
Croydon Park
Damascus
Darnestown
Deer Park
Derwood
Fairland
Falls Orchard
Forest Glen
Four Corners
Friendship Heights
Friendship Village
Gaithersburg
Garrett Park
Germantown
Glen Echo
Glenmont
Glenora Hills
Hillandale
Hungerford Towne
Kemp Mill
Kensington
Layhill
Laytonsville
Martins Additions
Montgomery Village
North Bethesda
North Chevy Chase
North Kensington
North Potomac
Olney
Poolesville
Potomac
Potomac Woods
Redland
Rockcrest
Rockland
Rockville
Rollins Park
Rossmoor
Sandy Spring
Silver Rock
Silver Spring
Somerset
South Kensington
Spencerville
Takoma Park
Travilah
Twin Brook
Twin Brook Forest
Washington Grove
West End Park
Westmore
Wheaton
White Oak
Woodley Gardens

Washington County

Antietam
Bagtown
Bakersville
Beaver Creek
Big Pool
Big Spring
Boonsboro
Breathedsville
Brownsville
Cavetown
Cearfoss
Charlton
Chewsville
Clear Spring
Dargan
Downsville
Edgemont
Ernstville
Fairplay
Fairview
Funkstown
Gapland
Garretts Mill
Greensburg
Hagerstown
Halfway
Hancock
Indian Springs
Jugtown
Keedysville
Leitersburg
Mapleville
Maugansville
Mercersville
Mount Aetna
Mount Briar
Mount Lena
Pecktonville
Pinesburg
Pondsville
Reid
Ringgold
Robinwood
Rohrersville
San Mar
Sandy Hook
Sharpsburg
Smithsburg
Saint James
Tilghmanton
Williamsport
Yarrowsburg

Surrounding Areas
Our Guarantee
---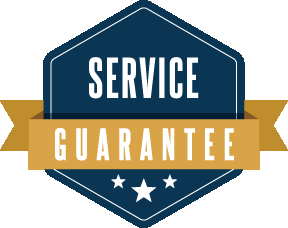 Triangle Pest Services guarantees its treatment plan. If for whatever reason you have any new pest problems or other covered pests, we will treat at your convenience and at no additional cost to you.

The barriers we put in place to protect your home and family against pests will naturally break down over time. This is why over the course of the year we will regularly reapply treatments as well as re-inspect for new conditions, avenues and sources of pests to ensure your home is protected. For more details on our treatment schedule read our Home Protection Plan page.

Your home is your largest investment.
Let Triangle Pest Services protect it against pests!



COUPON $30 Off
Get COUPON $30 OFF Annual Pest Control Service With This Internet-Only Offer